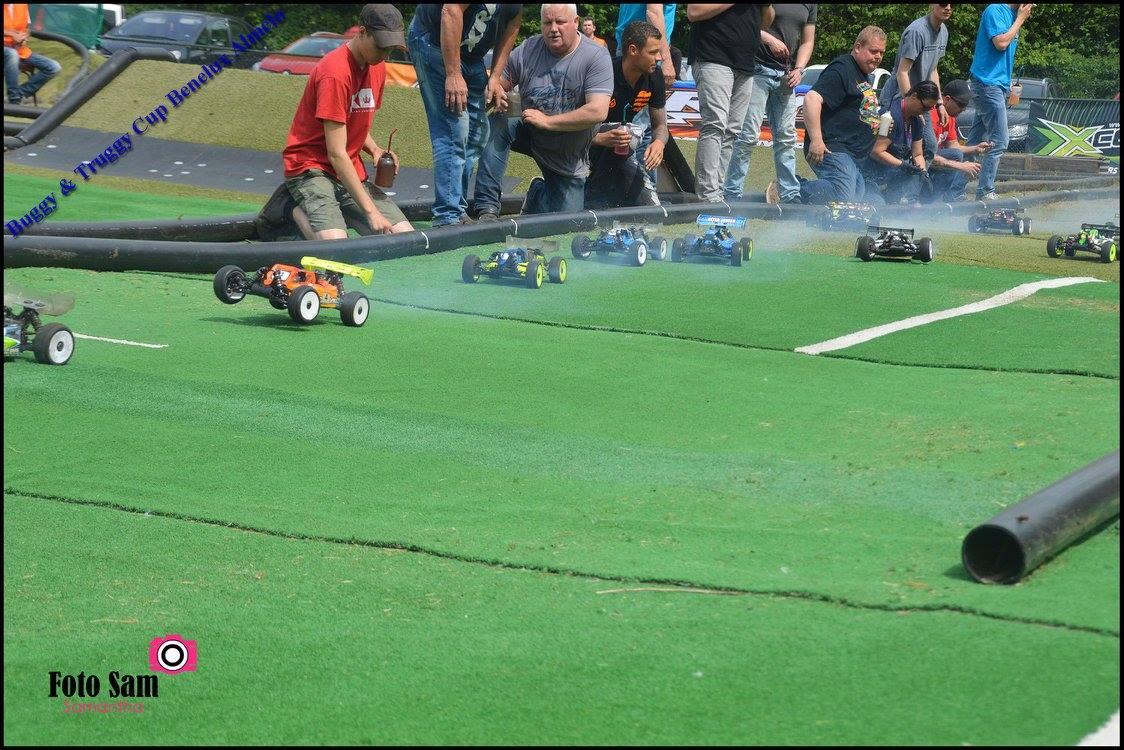 Ecco un bell'articolo censito da Jarno Pijpers
Last weekend I was at the second Dutch national championship at RMCA Almelo which is a small ASTRO-TURF track.
After the qualifications I had the fourth place. In the semi B I started behind Bart Mullink and I finished second. I had a good start in the A main. After a few laps behind Bart Mullink I made a mistake. It was a race between Sander, Jordy and me. After a while I had the third spot, a second behind Sander. But after a few laps , Bart Mulnik got an electronic failure at the lead. So Sander an I moved on to the first and second spot. After a while Sander made a mistake and I passed him. Then Jordy came closer to Sander and they where battling fore the second place. While they where battling I got a gap between me and the second. There where only 5 minutes left so I had to just drive to the end and it would end with me winning. My XRAY XB8 was easy to drive , so thanks to my dad for the set-up. Also my FX -K3 was great.
Thanks to my sponsors: Xray/FX/Hudy- RC-connect
RMV Deutsland
Motoren Revisie Valkenswaard
Top 10
1. Jarno Pijpers XRAY XB8 / FX
2. Jordy velder serpent / alpha
3. Sander Van Genechten XRAY XB8 / FX
4. Oane Storm  JQ                           
5. Rajco Van Der Sluijs Tekno reds
6. Nathan Lejeuz serpent                             
7. Lars Trouwborst / XRAY XB8 FX
8. Gerwin De Wit Agama  OS Speed
9. Jacco koch Hongnor
10. Bart Mullink Agama  Bullit
---
Report Article