Pubblichiamo spesso interessanti approfondimenti firmati Andrea Leo. Questa sera vi raccontiamo, con le sue parole e la partecipazione speciale di Andrea Efficace, la storia dell'Associated RC10LS con Dynamic Strut Front Suspension.
👨‍🔧La restaurazione è terminata…ora l'Associated RC10LS con Dynamic Strut Front Suspension è tornata a splendere💎…questa è una grande macchina che ha fatto la storia e merita di entrare a far parte della mia collezione privata, ma voglio appunto raccontarvi un po' di questa storia📖 e lo farò insieme a colui che ha vissuto appieno questo modello, partecipandovi a campionati Italiani ed Europei, Mr. Andrea EFFICACE.
Partiamo dall'inizio…⏳✍
Nel 1988 nasce il primo prototipo di RC10L per il ROAR National dove conquistò la migliore qualificazione, anno in cui la sorella minore RC12L(su cui si basa appunto il progetto) vinceva il campionato del mondo con Masami Hirosaka a Baarn, Holland.🇳🇱
In quell'anno la RC10L alla sua terza gara di sempre presso il Velodrome di Los Angeles, stabilì il nuovo record nazionale di velocità massima raggiunta da un'auto 1/10, 56.5 mph.
Da allora, l'Associated RC10L ha vinto i ROAR On-Road Nationals per quattro anni consecutivi, dal 1989 al 1992.
Tra il 1992 e il 1993 nasce e si realizza il progetto Associated RC10LS.🏎
Il più grande cambiamento fu il passaggio alla nuova sospensione anteriore "Dynamic Strut" che migliorò notevolmente lo sterzo e pertanto la maneggevolezza della vettura.💥
Nel caldo Luglio del 1995 si svolse il campionato Europeo EFRA nel circuito di Vallelunga, situato a Campagnano di Roma, circa 30 chilometri a nord dalla capitale…ed è qui che mi fermo e passo la parola al mio amico Andrea, che voglio ringraziare per la bellissima sorpresa, la sua carrozzeria usata ai tempi della sua massima espressione modellistica.💪🙏
Sono state molto belle le sue parole quando inizialmente gli chiesi: "Ma com'era in quei tempi correre nel mondo RC?" e lui mi rispose: "Era più un lavoro di preparazione, per andare forte dovevi guadagnare in ogni minimo dettaglio, sotto questo punto di vista era più completo…" Parole che fanno riflettere molto…
Andrea EFFICACE: – "Accolgo con vero piacere l'invito di Andrea LEO, bhe che dire, é stato un modello speciale, talmente semplice quanto (passatemi il termine perché non ne trovo di migliori) efficace, all'epoca già c'erano modelli abbastanza sofisticati, uno su tutti la Trinity con batteria centrale longitudinale ed un avantreno sicuramente innovativo, però nonostante questo la RC10L si difendeva ed anche alla grande, anche con le sue successive evoluzioni ha oggettivamente rappresentato un era e per quanto mi riguarda uno dei periodi più belli e ricchi di soddisfazioni del mio percorso modellistico, con la RC10LS ho vinto i miei primi due campionati italiani, nel '93 e nel '96, più tanti altri podi, ma sicuramente l'apice di quello che é stato un vero amore (modellistico) trova la sua espressione nel Campionato Europeo di Vallelunga con il quarto tempo in qualifica ed il sesto posto in A-Main, Europeo che fù poi vinto dall'italiano Marco DE MARCHI.
Ricordo che in finale A-Main erano presenti ben 6 piloti con Associated:
1st Marco DE MARCHI, Italy🇮🇹(TQ) (RC10LS ed elettronica LRP);
3rd C. NASSETTI, Italy🇮🇹 (RC10LS ed elettronica LRP);
6th Andrea EFFICACE, Italy🇮🇹(RC10LS ed elettronica LRP);
7th Umberto PERNICE, Italy🇮🇹(RC10LS ed elettronica LRP);
8th M. FLIESSBACH, Germany🇩🇪;
9th M. KATINSKY, Germany🇩🇪 (RC10LS ed elettronica LRP).
E' stata senza se e senza ma, la gara di elettrico che in assoluto ha dato maggiori soddisfazioni e risultati alla nostra nazione nella categoria elettrico, fiero di averne fatto parte…🇮🇹❤
Successivamente nel '97 passai all'1/8 nitro On-Road e col senno di poi avrei potuto fare ancora 2/3 stagioni ad alto livello in quella che allora era la categoria regina nell'elettrico, il Prototipo, non chiamatela con altri nomi mi raccomando, al massimo PRO10, una delle categorie più belle ed appassionanti mai esistite, scomparsa con l'avvento della moda "Touring", prima svilita da 235mm a 200mm e poi successivamente travolta dai Touring 190mm.
Che sia stata veramente un evoluzione?? chissà…….qualche dubbio, ancora oggi, rimane." 🤔
#Associated
#RC10L
#WeAreAE
#WeAreHistory
#IoRestoaCasa🏡
#UnitiPiùDiPrima💪
#AndràTuttoBeneMaDipendeDaNoi🙏🌈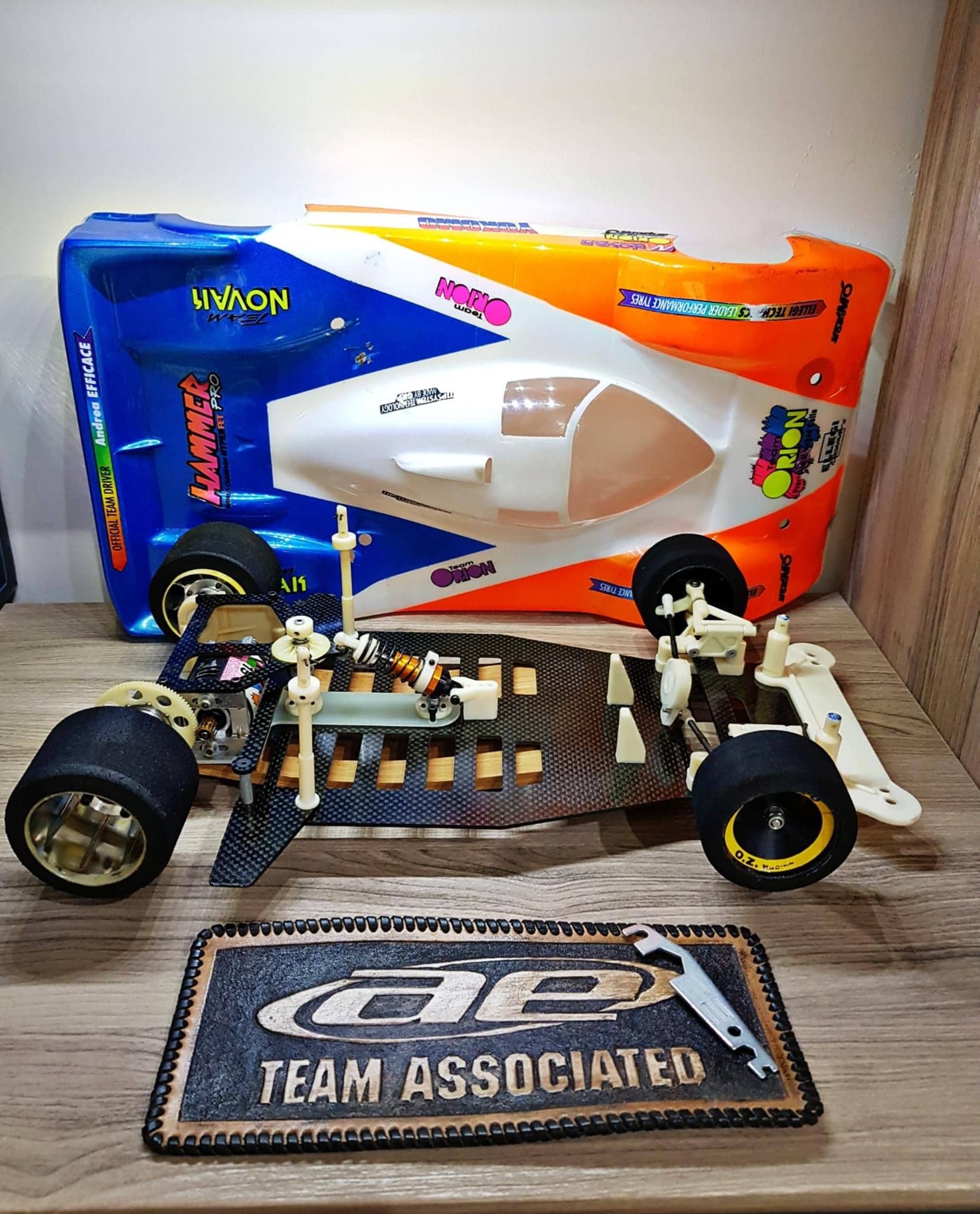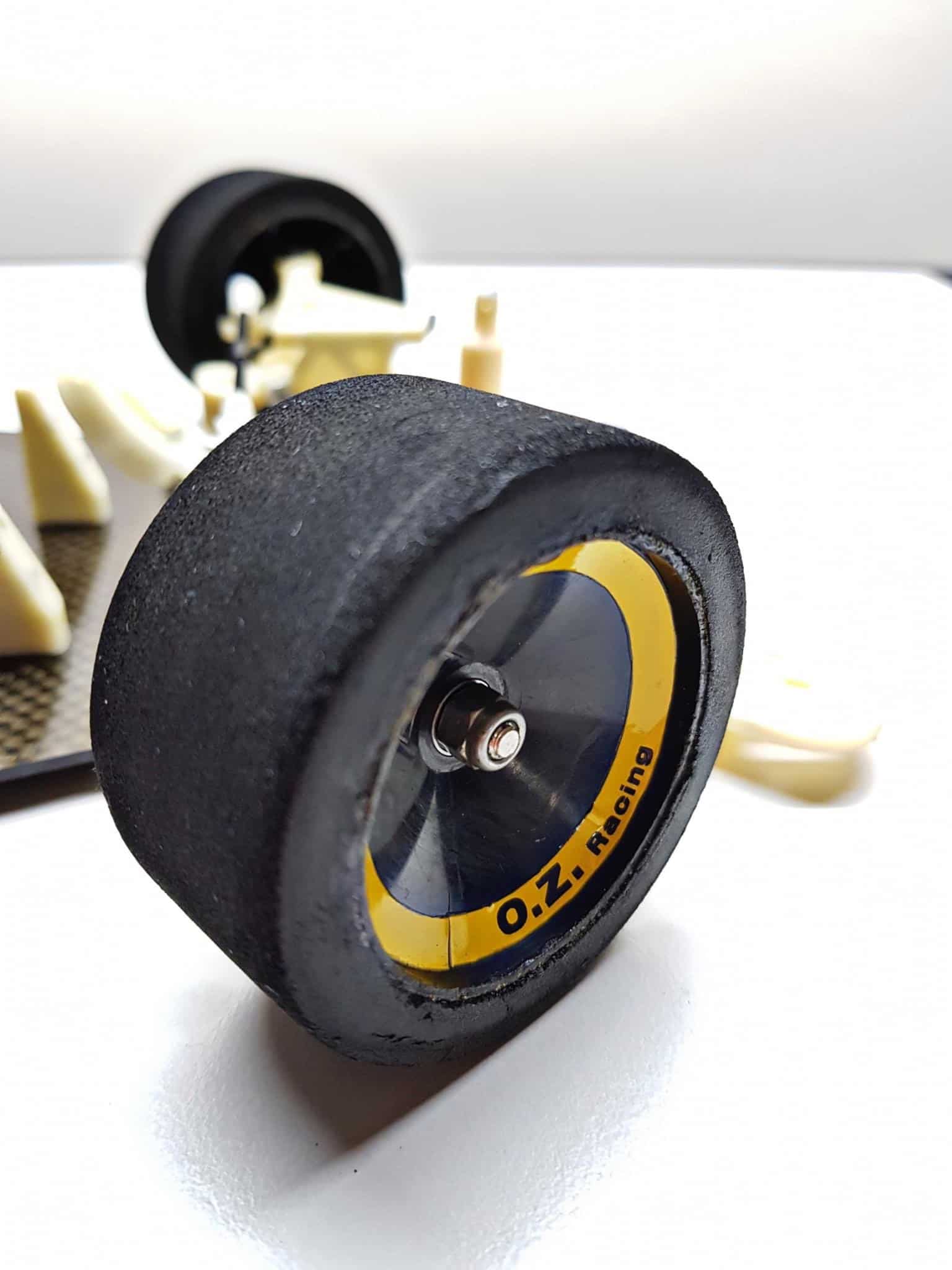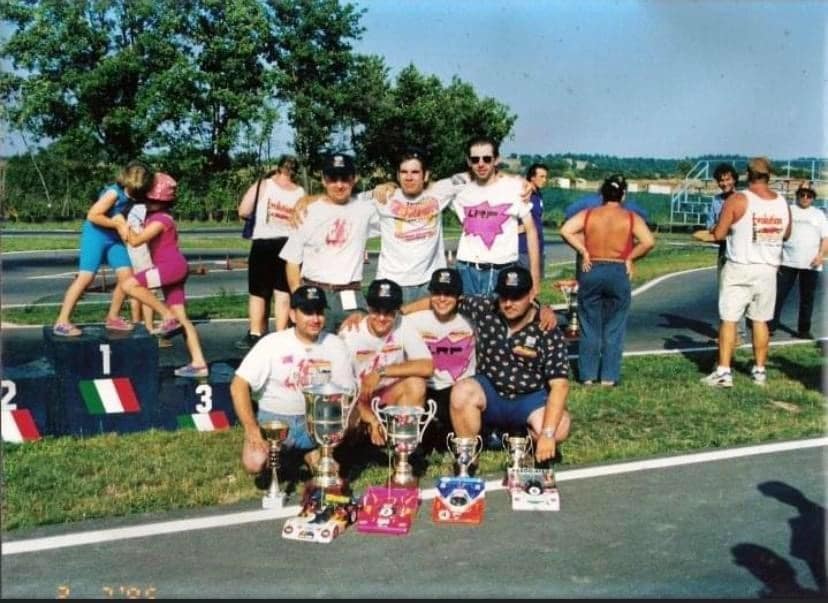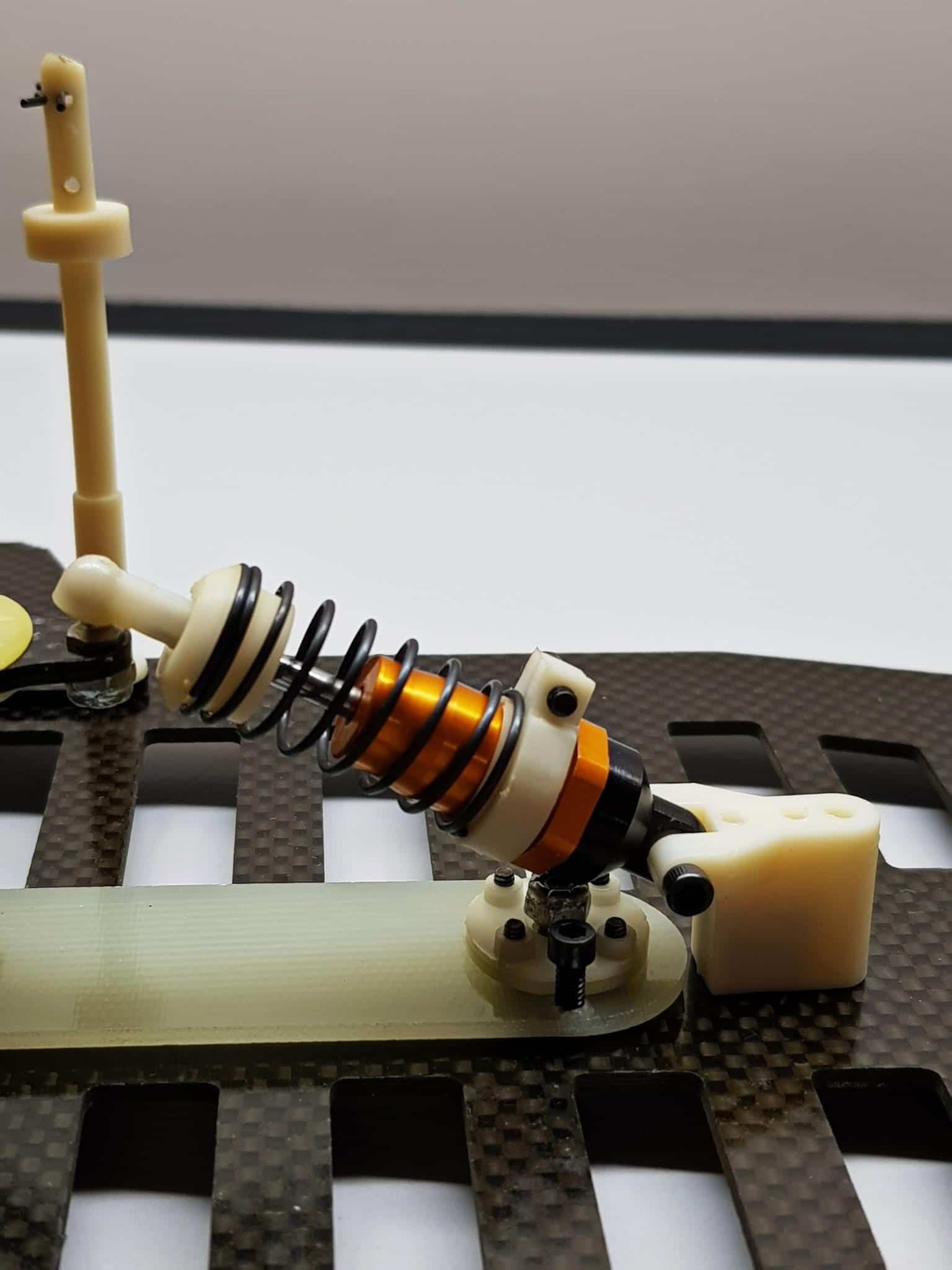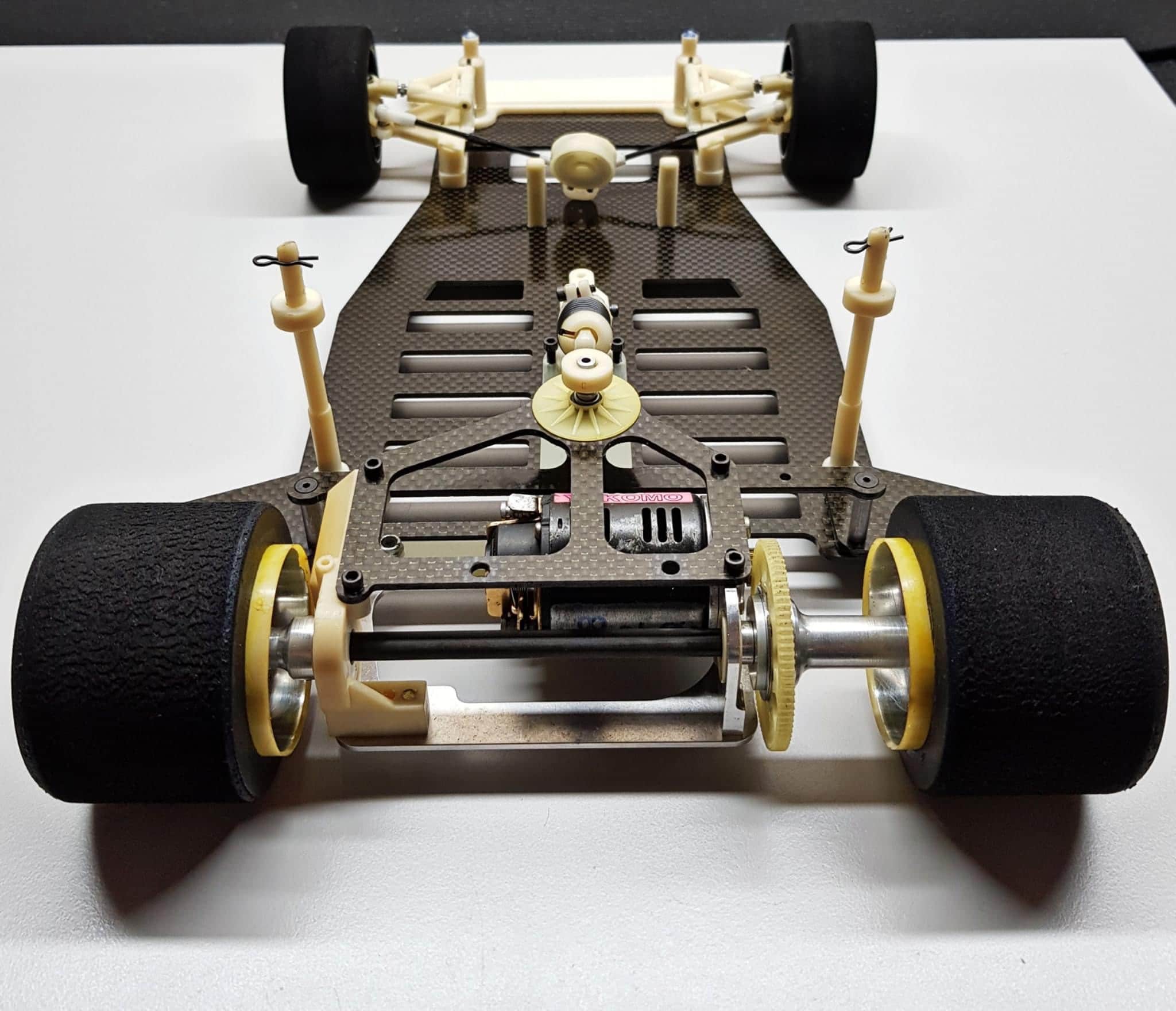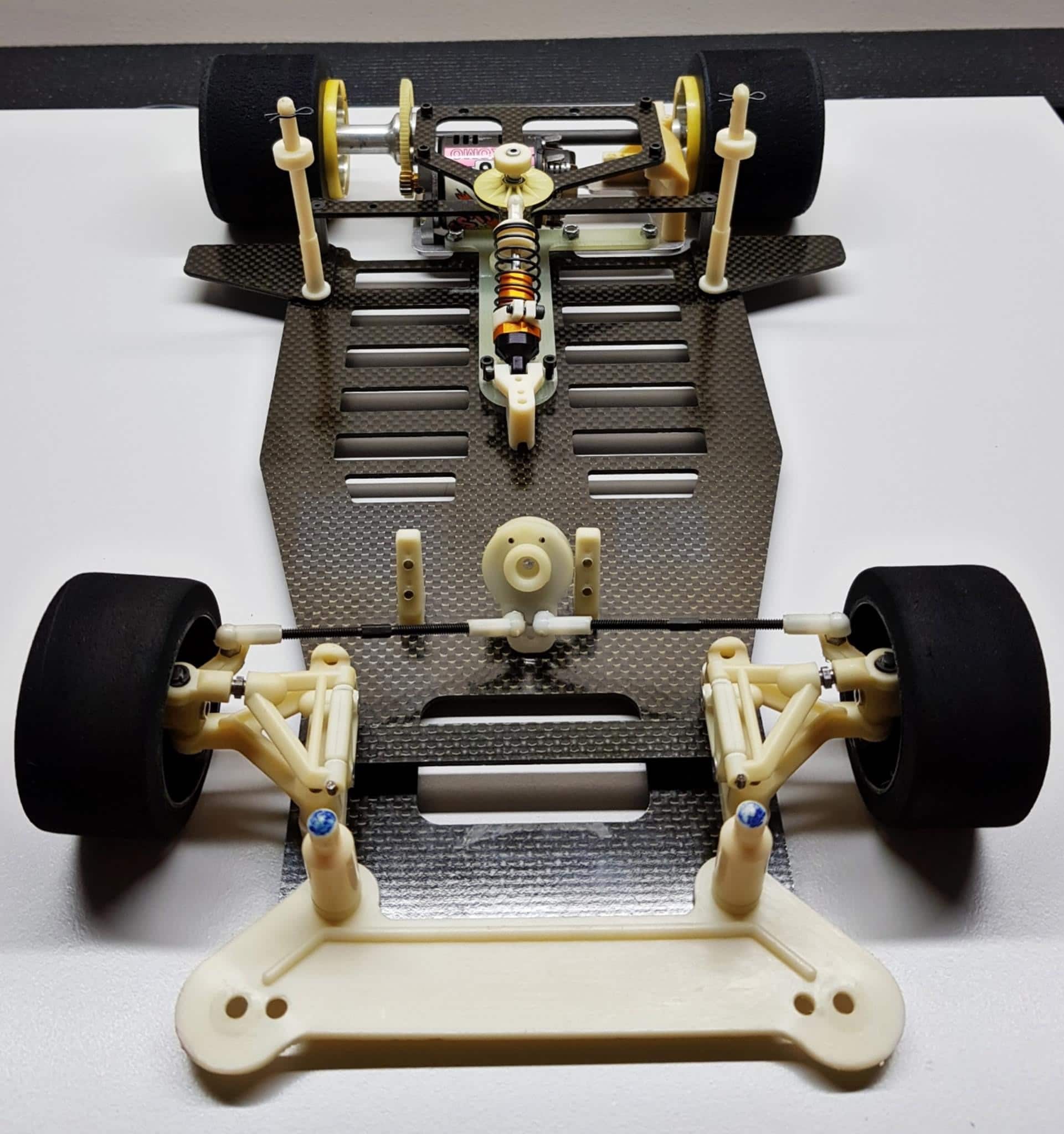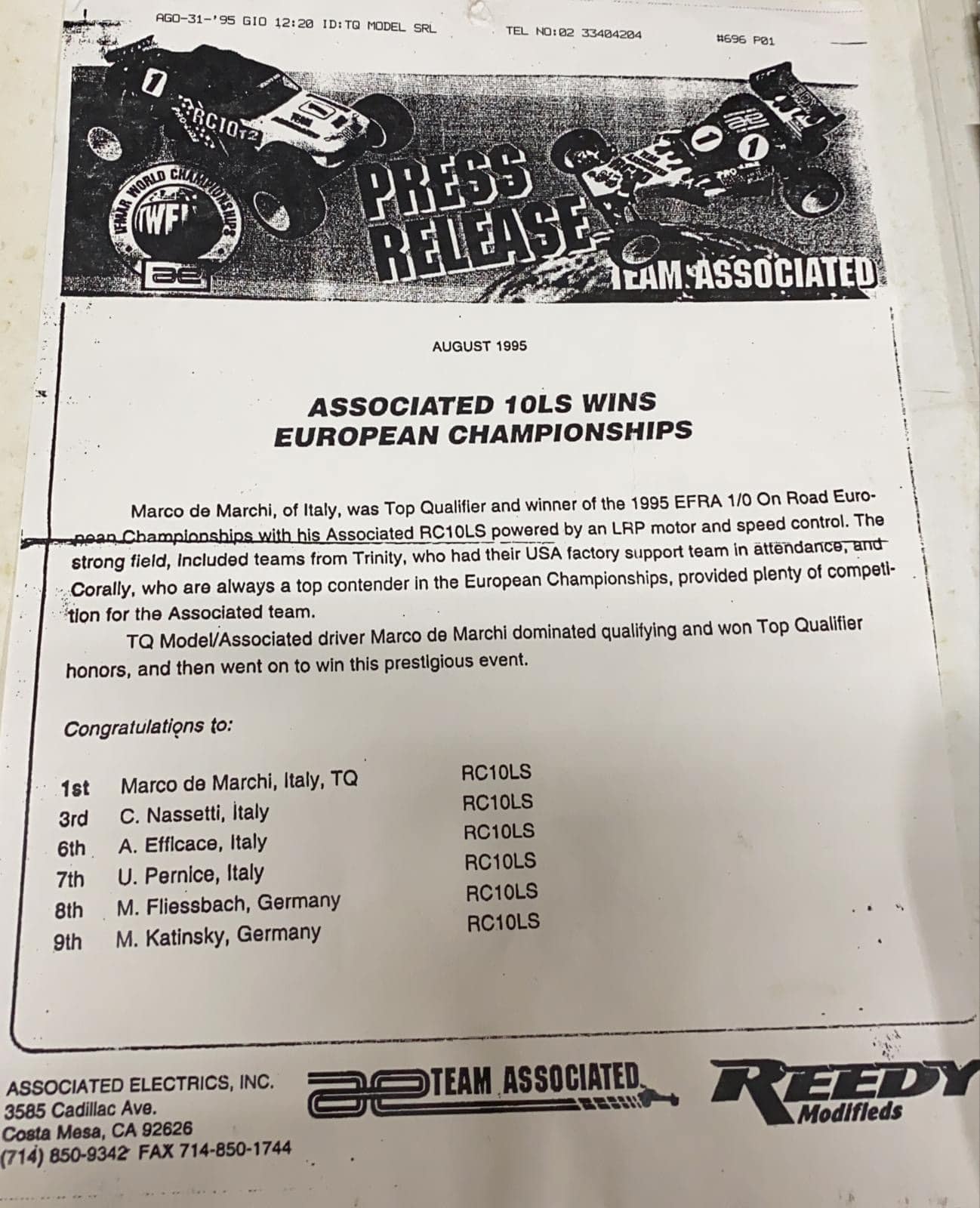 👨‍🔧💎The restoration is complete…now the Associate RC10LS with Dynamic Strut Front Suspension has returned to shine💎…this is a great machine that has made history and deserves to enter in my private collection, but I want precisely tell you a little about this story📖 and I will do it together with one who has fully lived this model, participating in Italian and European championships, Mr. Andrea EFFICACE.
Let's start from the beginning…⏳✍
In 1988 the first RC10L prototype was born for ROAR National where he won the best qualification, the year in which the younger sister RC12L (on which the project is based) won the world championship with Masami Hirosaka in Baarn, Holland.🇳🇱
In that year, the RC10L, in its third ever race at the Los Angeles Velodrome, set the new national record of maximum speed reached by a 1/10 car, 56.5 mph.
Since then, Associated RC10L has won ROAR On-Road Nationals for four consecutive years, from 1989 to 1992.
Between 1992 and 1993 the Associated RC10LS project was born and implemented.🏎
The biggest change was the transition to the new "Dynamic Strut" front suspension which greatly improved the steering and therefore the handling of the car.💥
In the hot July of 1995 the EFRA European Championship was held in the Vallelunga circuit, located in Campagnano di Roma, about 30 kilometers north of the capital…and this is where I stop and pass the word on to my friend Andrea, whom I want to thank for the beautiful surprise, its bodywork used at the time of its maximum modeling expression.💪🙏
His words were very beautiful when I initially asked him: "What was it like running in the RC world in those days?" and he replied: "It was more a preparation job, to go fast you had to earn in every single detail, from this point of view it was more complete…". Words that make you think a lot…
Andrea EFFICACE: – "I welcome Andrea invitation with real pleasure, well what to say, it was a special model, as simple as (pass me the term because I don't find any better) effective, at the time already existing quite sophisticated models , one above all the Trinity with a longitudinal central battery and a definitely innovative front end, however despite this RC10L it was defending and also great, even with its subsequent beautiful and satisfying evolutions of my modeling journey, with RC10LS won my two Italian championships, in '93 and '96, plus many other podiums, but surely the pinnacle of what was a true love (modeling) finds its expression in the Vallelunga European Championship with the fourth qualifying time and the sixth place in A-Main, European which was then won by the Italian Marco DE MARCHI.
I remember that in the final there were 6 drivers with Associated and specifically:
1st Marco DE MARCHI, Italy🇮🇹(TQ) (RC10LS with LRP electronics);
3rd C. NASSETTI, Italy🇮🇹 (RC10LS with LRP electronics);
6th Andrea EFFICACE, Italy🇮🇹 (RC10LS with LRP electronics);
7th Umberto PERNICE, Italy🇮🇹 (RC10LS with LRP electronics);
8th M. FLIESSBACH, Germany🇩🇪;
9th M. KATINSKY, Germany🇩🇪 (RC10LS with LRP electronics).
It was without ifs and buts, the electricity race that absolutely gave our nation greater satisfactions and results in the electricity category, proud to have been part of it…🇮🇹❤
Subsequently in '97 I went to the 1/8 nitro On-Roar and in hindsight i could have done 2/3 more seasons at a high level in what was then the queen category in the electric, the Prototype, do not call it by other names I recommend, at most PRO10, one of the most beautiful and exciting categories that ever existed, disappeared with the advent of "Touring" fashion, first debased from 235mm to 200mm and then subsequently overwhelmed by the 190mm Touring.
That it was truly an evolution ?? who knows…….some doubts still remain. "🤔
#Associated
#RC10L
#WeAreAE
#WeAreHistory
#IStayAtHome🏡
#UnitedMoreThanBefore💪
#EverythingWillBeFineButItDependsOnUs🙏🌈