Ecco le principali caratteristiche:
• Light weight
• Decreased roll
• Increased cornering speed
• More aggressive handling
High-performance, low-profile aerodynamic body designed by XRAY to perfectly fit the XT2 Stadium truck. Used by the Factory Team in medium to high-traction conditions. The light weight of the body ensures has high weight to reduce roll, increase cornering speed, and offer more aggressive handling.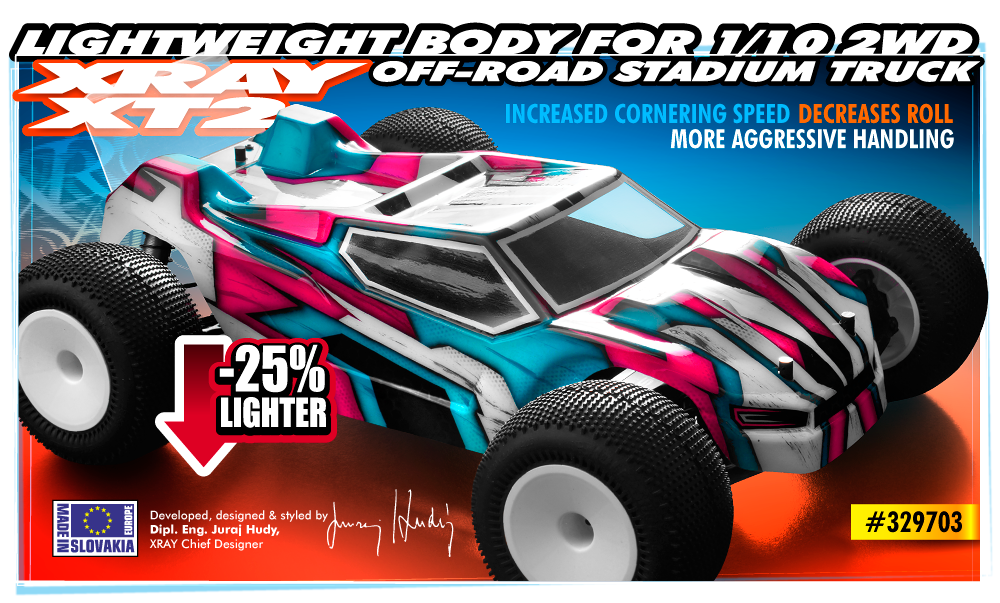 ---
Report Article